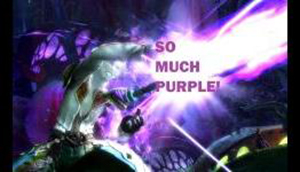 Woah, more games are coming out this week?! I still need to finish and review Sleeping Dogs before I start worrying about anything else. Speaking of reviews, we should be getting Darksiders II and Transformers: Fall of Cybertron reviews up in the coming days. Games, man. They're like the future!
What isn't like the future, however, is half of the games coming out this week. If you happen to be brand new to the Playstation scene, fear not! Sony have four compilations of previous series' available for you this week. For everybody else there's the obligatory niche PC game, the behemoth MMORPG and, of course, Madden. If you aren't playing something current this week, you're living in the past!
Unless you're buying one of those compilations, in which case you're still living in the past. Or something. I don't even know anymore…
Coming out this week:
Damage Inc. Pacific Squadron WWII – August 28th for PC, PS3, X360
All I had to learn about Pacific Squadron was that it begins with the Japanese assault on Pearl Harbor and suddenly, I found I don't care anymore. World War II was an absolute beast of a war, lasting six years, and all that developers can think to do is rehash old ideas? Forgive me if my memory's hazy but didn't I play this game nine years ago when it was called Medal of Honor: Rising Sun?
Oh, sorry, what? It's a flight sim? Hell, now I definitely don't want to play it.
God of War Saga – August 28th for PS3
All that Sony have done here is prove how much of an utter fool I am for buying the original God of War Collection last year. Whilst that game simply included Kratos' first two PS2 outings, God of War Saga includes his two PS2 adventures, both PSP titles and PS3′s God of War III. In hindsight it just makes me wonder how much free space was on that original Collection Blu-ray, if they managed to fit an additional three games on it?!
Guild Wars 2 - August 28th for PC
It seems that every news source I can find cite's Guild Wars 2's release date as being the 28th, but everybody I know who plans to play the highly anticipated MMORPG seems to be on the servers already. I don't know if they pushed the release forward or if it's some sort of perk, but hey, if you're super stoked about Guild Wars 2 go forth and…do whatever people do in MMO's…?

Infamous Collection — August 28th for PS3
See?! They're doing it all over again! C'mon, Sony, we know that two games cannot fill a Blu-Ray! How did you ever get away with selling each of these separately?
If you haven't played the Infamous games, here's your chance and it's totally worth it. Infamous 2's story is nowhere near on par with the original and sometimes the sequel seems to be relying on reused assets or bland design (you made a supervillain called The Beast a giant magma-man? That's it?!) but the gameplay is super engaging and tight enough to make these games more than commendable.
Journey Collector's Edition – August 28th for PS3
For everybody out there who lacks an internet connection to their PS3, here are the two best games available on PSN, with a third outing by the same company that made the former two, but this time on a disc! I'll admit, I never thought I'd ever see Flower on a disc.
Comprising of the thatgamecompany PSN-trilogy of Flow, Flower and Journey, this package is worth picking up for the latter two alone. They are both truly excellent artistic examples of minimalist game design and have been known to cause religious experiences for large gatherings in Cathedrals. That was not a joke, weirdly enough.
Knight Age – August 28th for PC
The guys over at Joymax are either ballsy, ignorant or outright stupid to allow an MMO to go into open beta on the same day that Guild Wars 2 is released. They're taking on what has frequently been cited and voted as the years most anticipated game. In fact, if I don't seem to be saying much about Knight Age, it's because I've never heard of it, but I've heard of GW2 for a good few years now. Non-stop.
Lights, Camera, Party! – August 28th for PSN
Apparently this Playstation Move title is a fast paced and hilarious party game that involves a satellite crashing into the house of the Funzini family and the owner of the satellite…you guys don't really care about this, do you? It's probably not worth your time, but if you're really desperate for a Move game then here, I guess.
Madden NFL 13 – August 28th for PS3, PSVita, Wii, X360
Last years Madden returns, but this time with more stuff! Or something! I don't know anything about football!
Look, I'm British, okay guys? All I know about football is that the teams have a certain amount of time to take 100 yards of ground or something like that. And don't give me any shit about not researching your favorite sport, I don't even know how soccer works (although I still feel dirty whenever I type that word, urgh.)
I'd totally play NFL Crunchtime, though:
Mass Effect 3 DLC: Leviathan – August 28th for PC, X360
Jesus, does everything come out on this one day? I still have like another three titles before we get away from the 28th!
Am I the only one who thinks Leviathan seems a little…sketchy? I mean, for those who have seen Leviathan's trailer and know the outcome of ME3, doesn't this seem like it should have been in the main game? I find myself ever so slightly disconcerted by the fact that this DLC seems to take place before the end of the game, but we'll have to wait and see. Maybe Bioware knows what it's doing! I mean, I doubt it, but maybe!
Psychonauts – August 28th for PSN
Holy crap, I just realized that I never played Psychonauts.In fact, come to think of it, it's entirely possible that I've never played a Double Fine game. I feel genuinely kind of dirty now. But I guess now I have no excuse for not playing this psychic epic as of this week. I'll let you guys know what I think whenever I get around to it.
Ratchet & Clank Collection – August 28th for PS3
It's a matter of public record that Metal Gear Solid 2 was the first game that I ever really played seriously but the original Ratchet & Clank is the game that showed me that games could still just be a whole lotta fun. I'm not especially crazy about the next two sequels (and Sony seemed disinclined to include the utterly 'meh' Ratchet: Deadlocked) but for anyone looking for a slice of classic action-platforming, this should more than satisfy their needs.
Rock Band Blitz – August 28th for PSN, August 29th for XBLA
Ahhh, Rock Band. Every time I think I miss you, I remember that there's a reason I hung up the insanely expensive money-sink that was plastic instruments. After the relatively underwhelming set-list of Rock Band 3, it makes sense that the emphasis of this downloadable title would be making use of the catalog of songs available on Rock Band Network to build your own playlists.
One thing I will say about Rock Band 3, though, is that it taught me that Elton John is secretly an utter badass:
Tony Hawk's Pro Skater HD – August 28th for PSN
I can't pretend to remember much of the time I spent playing Tony Hawk's in days of old. All I can say for sure is that without the original soundtrack this re-release holds no interest for me. Not one bit.
Joe Danger: The Movie – August 29th for XBLA
Creating your own action movie, scene by stunterific scene?! Eh, why not. Sounds like dumb fun. Oh, it's a sequel? Pass. I'm not up to date with the story.
Secret Files 3 – August 31st for PC
Apparently these Secret Files games are fairly popular. I have never heard of them. Not a once. But, hey, if somebody out there wants to continue making point and click adventure games well into the 21st century, they can be my guest. Maybe a series worth looking up on Steam sometime for experimentation and what not.
Wow. That was longer than I ever anticipated. That means there's a potentially busy week ahead. Obligatory prediction for The Walking Dead: Episode 3 is that we'll not get it this week. I'm thinking first week of September right now, but be sure to check back at OWNT for any updates.
Are you planning on checking any of these out? Drop the word in the comments, and remember to check back for your next week in games!