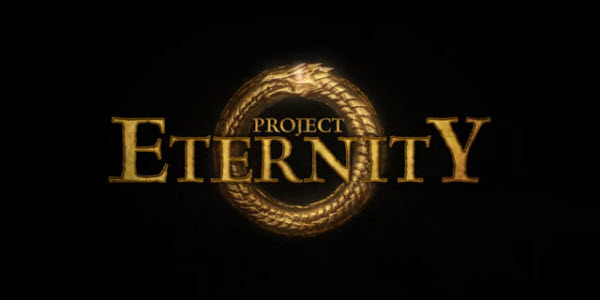 Just over one month ago, the folks at Obsidian Entertainment began a Kickstarter fund for a fledgling game known as Project Eternity. Within the first 24 hours, the project had earned over $1 million dollars, exceeding its initial goal. Since then the crowd sourced title has become the most funded video game in Kickstarter's history, ending its month-long marathon just an hour ago at $3.9 million and exceeding the previous reigning video game king of Kickstarter, Double Fine Adventure.
Earlier today, one final stretch goal of $4 million was added just before the final hours, which offered to use live instrumentation for the soundtrack, include developer commentary, and use any additional funding for enhancements to the overall game. While the Kickstarter fund came just shy of reaching this goal, the total amount earned for Project Eternity, including the donations through paypal which are not calculated in the Kickstarter pledge, have exceeded the $4 million mark.
The following image shows all of the additional content to be implemented into the game as a result of the exceeded goal.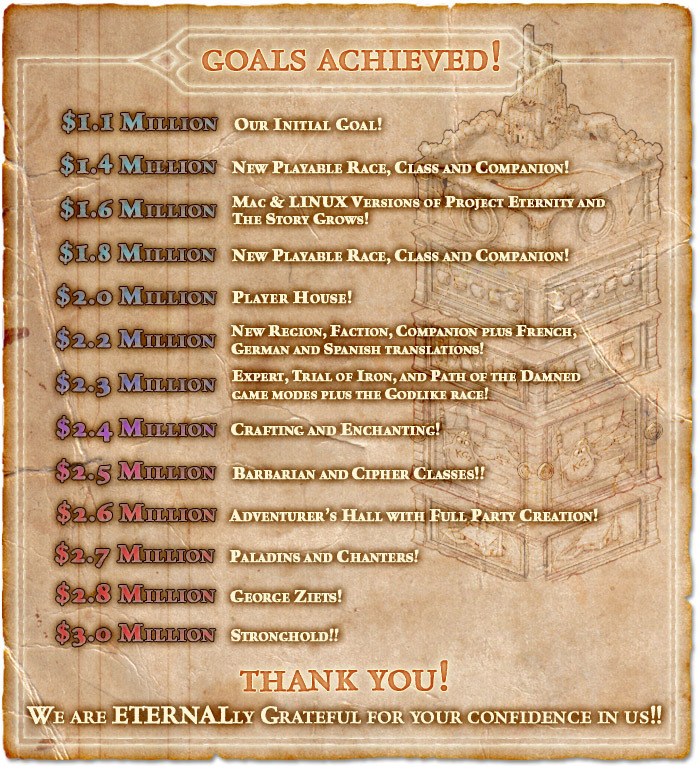 A goal of $3.5 million was also included, which features the addition of "Big, Big City 2."
Baldur's Gate and Athkatla are big cities. Spanning multiple large maps with a ton of interiors, characters and quests, big cities are a lot of fun. Like strongholds, they also take a lot of work to do well. We're going to have one big city in Project Eternity. Would you like two? If you take us on an exciting adventure to $3.5 Million, we will take you on an exciting adventure to another big city.
Project Eternity follows a proud heritage of computer RPGs developed by Obsidian Entertainment, including Planescape: Torment, Fallout 1 and 2, Star Wars: Knights of the Old Republic 2, Icewind Dale, Neverwinter Nights 2, and much more. The first environmental screenshot was released for Project Eternity earlier this week. The game is being developed on a modified version of the Infinity Engine, used to create many of those previously mentioned games. It is currently scheduled for release in early 2014 as a PC exclusive.